Jamf Pro
Jamf Pro is a leading Apple device management solution in use by more than 17,000 organisations across the globe. If your business, school, or other organisation needs to secure, keep track of, and manage apps on more than a handful of Macs, iPads or iPhones then Jamf Pro will almost certainly make your life earlier.
Mac Choice are Mobile Device Management gurus! We can assist with your design, implementation and ongoing support of your chosen MDM solution. We're also able to offer a complete managed solution and take care of the ongoing support and maintenance for your organisation.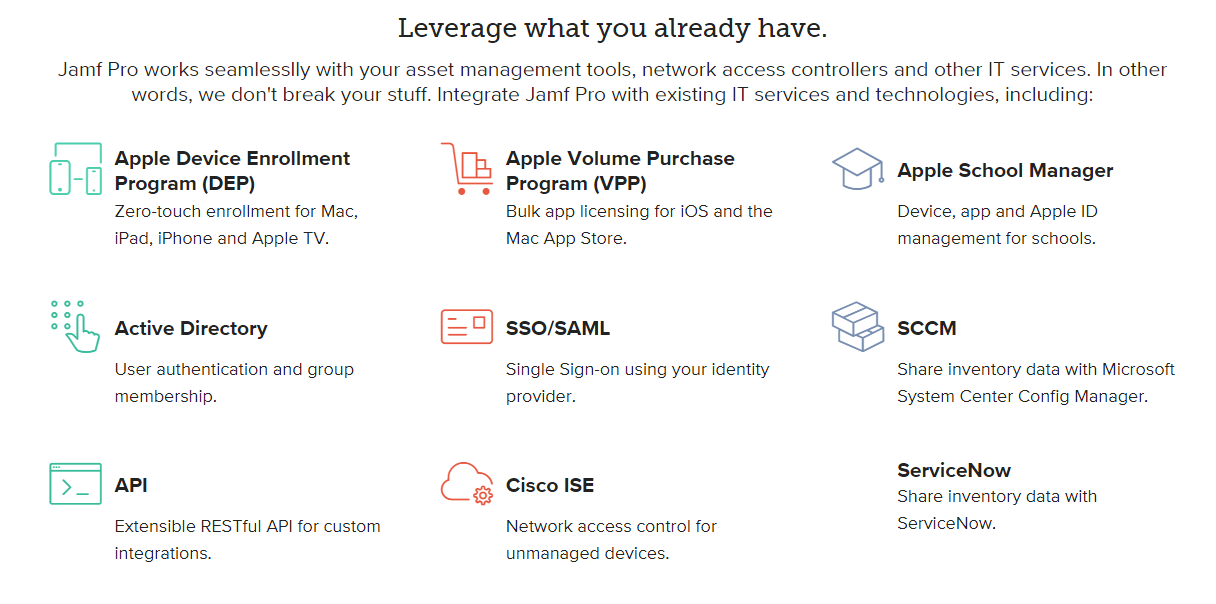 We'd love to talk to you more about Apple device management for your organisation, just contact us at sales@macchoice.com.au and we'll get right back to you.