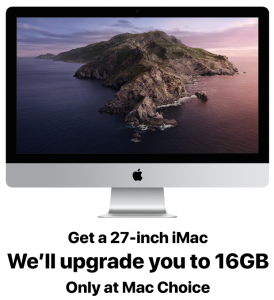 Normally valued at $320 we're offering an upgrade from the standard 8GB to 16GB on any new Apple 27-inch iMac for free for a limited time only#. Available on standard models as well as custom orders!
To take advantage of this extraordinary offer, talk to our staff instore or email us on sales@macchoice.com.au today.
# available for the month of July 2020, or until stocks or supply are depleted.